Ginger Fig really was the culmination of a childhood dream. Back in the 1960s my father was involved with the retail trade and I was forever playing shop with the props and advertising material he brought home. Later I spent 25 years honing and perfecting my shopping skills all over London, but never imagined that one day I would have my own lovely shop...
My partner and I moved to Taunton, and in October 2007 Ginger Fig opened! I wanted to make it the sort of shop my friends and I would love to visit and I'm proud to say we have a huge number of loyal and regular customers.
Then in January 2008 Ginger Fig gallery opened. The intention was always to provide a showcase for local artists and highly skilled craftspeople, with a particular emphasis on new and emerging artists.
But all good things must come to an end and in 2019 I decided that retirement was beckoning and that I would close shortly after my 60th birthday in February 2020...you can probably guess that that didn't go entirely to plan. After a turbulent spring and early summer we reopened in July and closed our doors for the final time in October, with some sadness but no regret.
I will miss working with my lovely colleagues (now friends): Tina, who knew where EVERYTHING was and Molly, Dulcie and Jilly who mostly worked on Saturdays. Special mentions also go to Olivia, Tim, Isla, Meredith, Bethany, Ellen and many others, but especially to Esme without whom the Gingerbread Man exhibition triumph would never have happened! Thank you all xxx
Catherine Esbester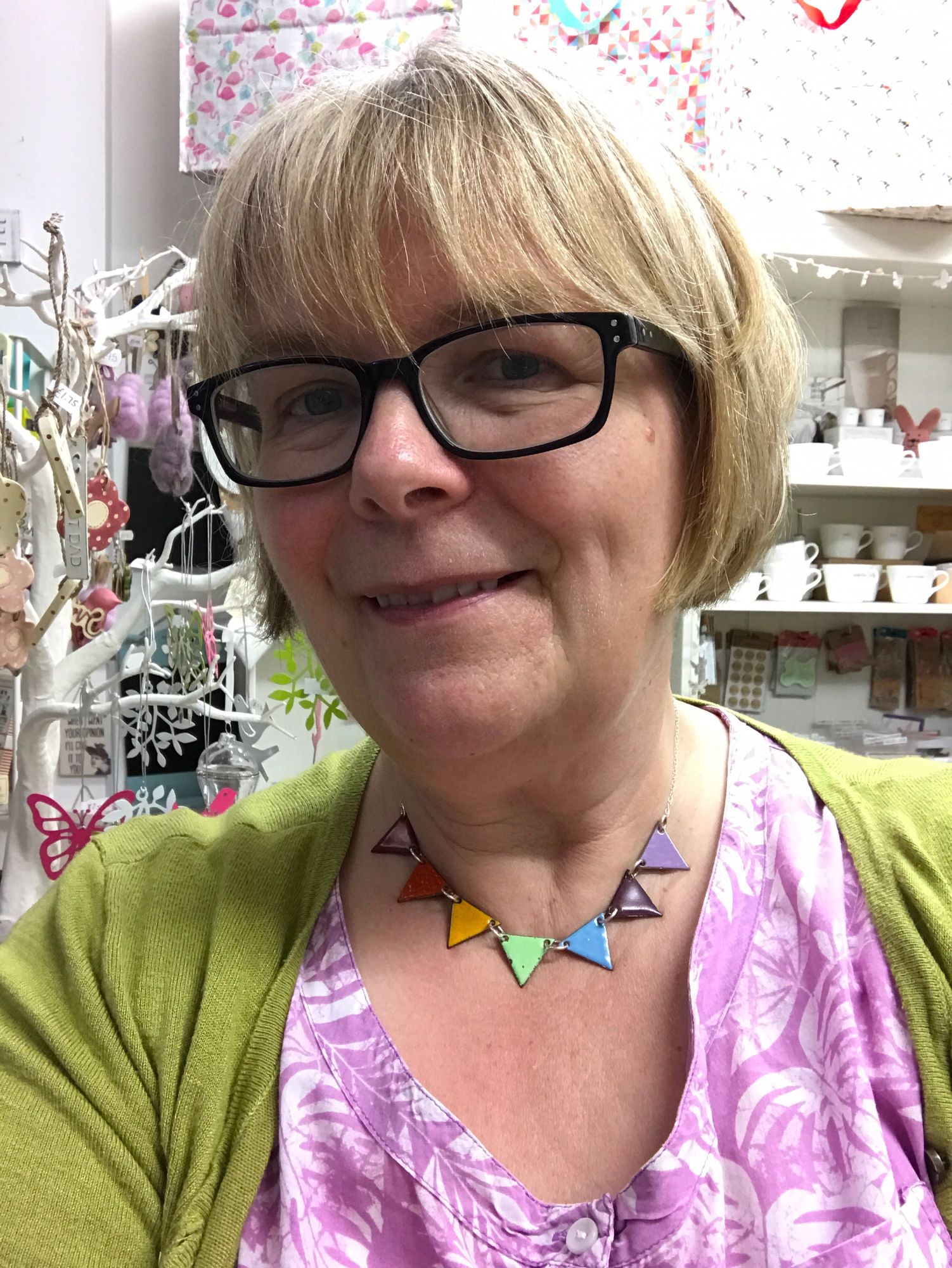 Here I am, reluctantly in front of the camera rather than behind it! And below is my dear old Dad who inspired me to make the Ginger Fig journey.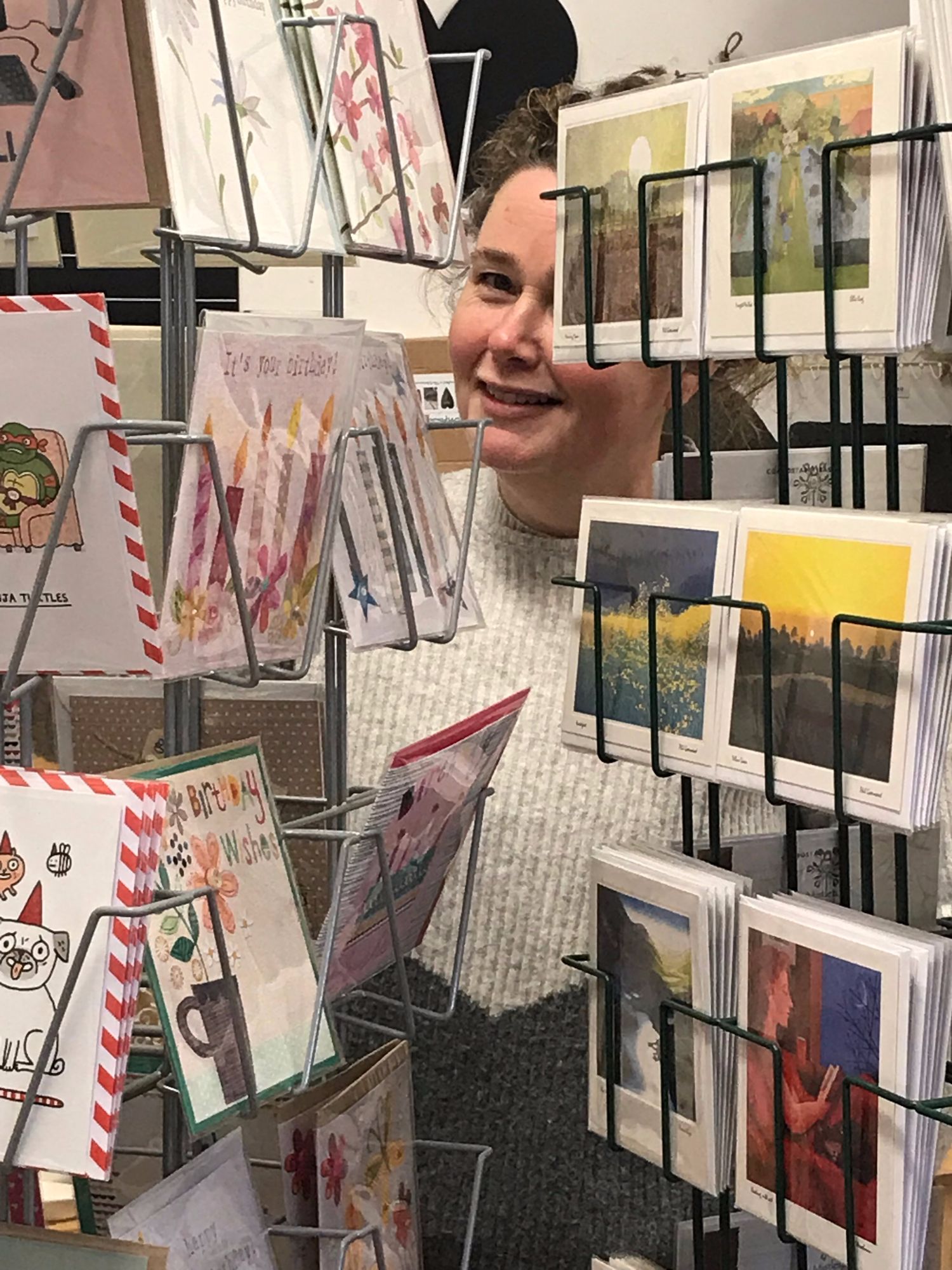 Tina is, in the words of Mary Poppins' magical tape measure 'practically perfect in every way'… or so she told me to say. Seriously, I don't know where I would have been without her.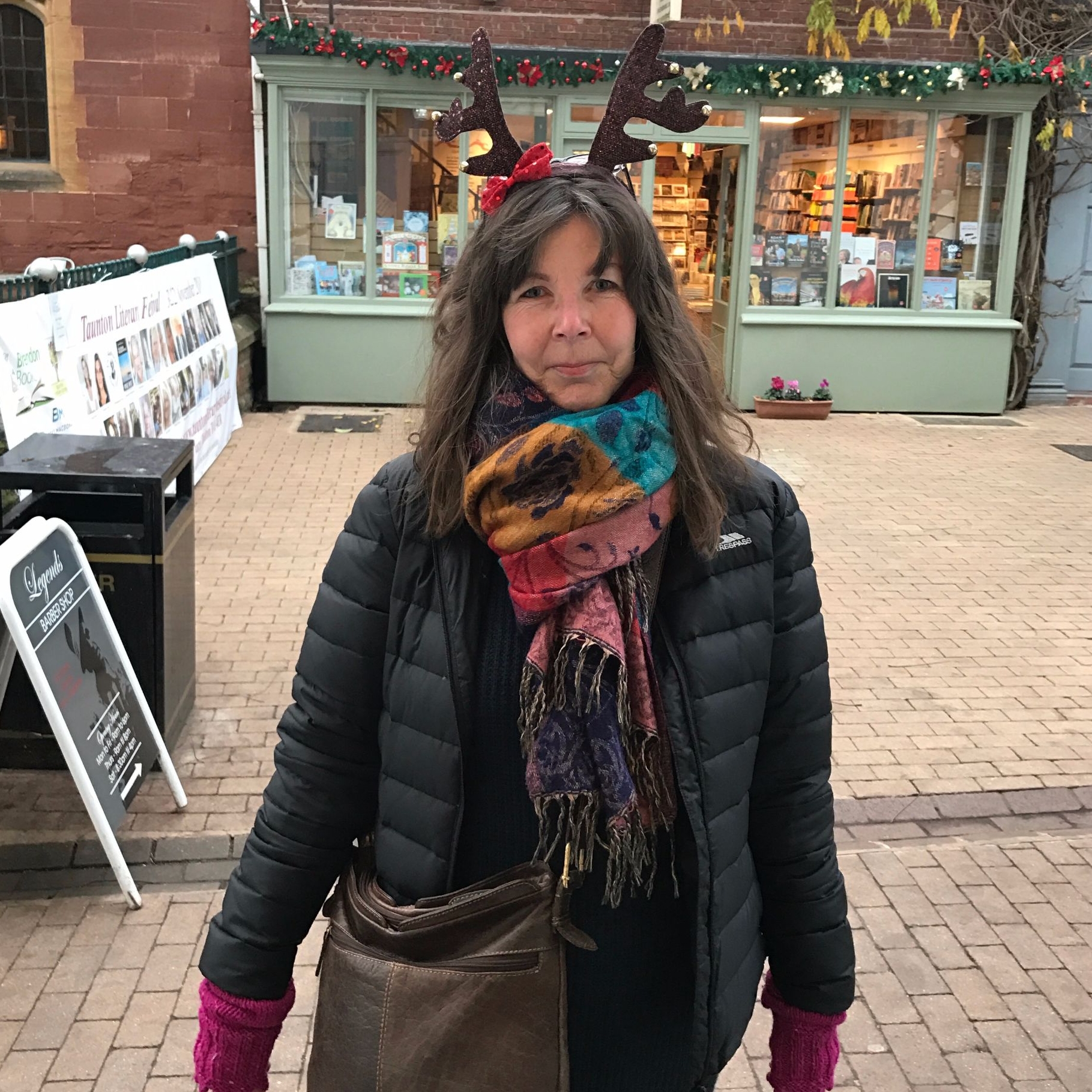 Jilly, formerly a (volunteer) backing dancer on Top of the Pops, loves stitching and working at Ginger Fig at the weekends in equal measures.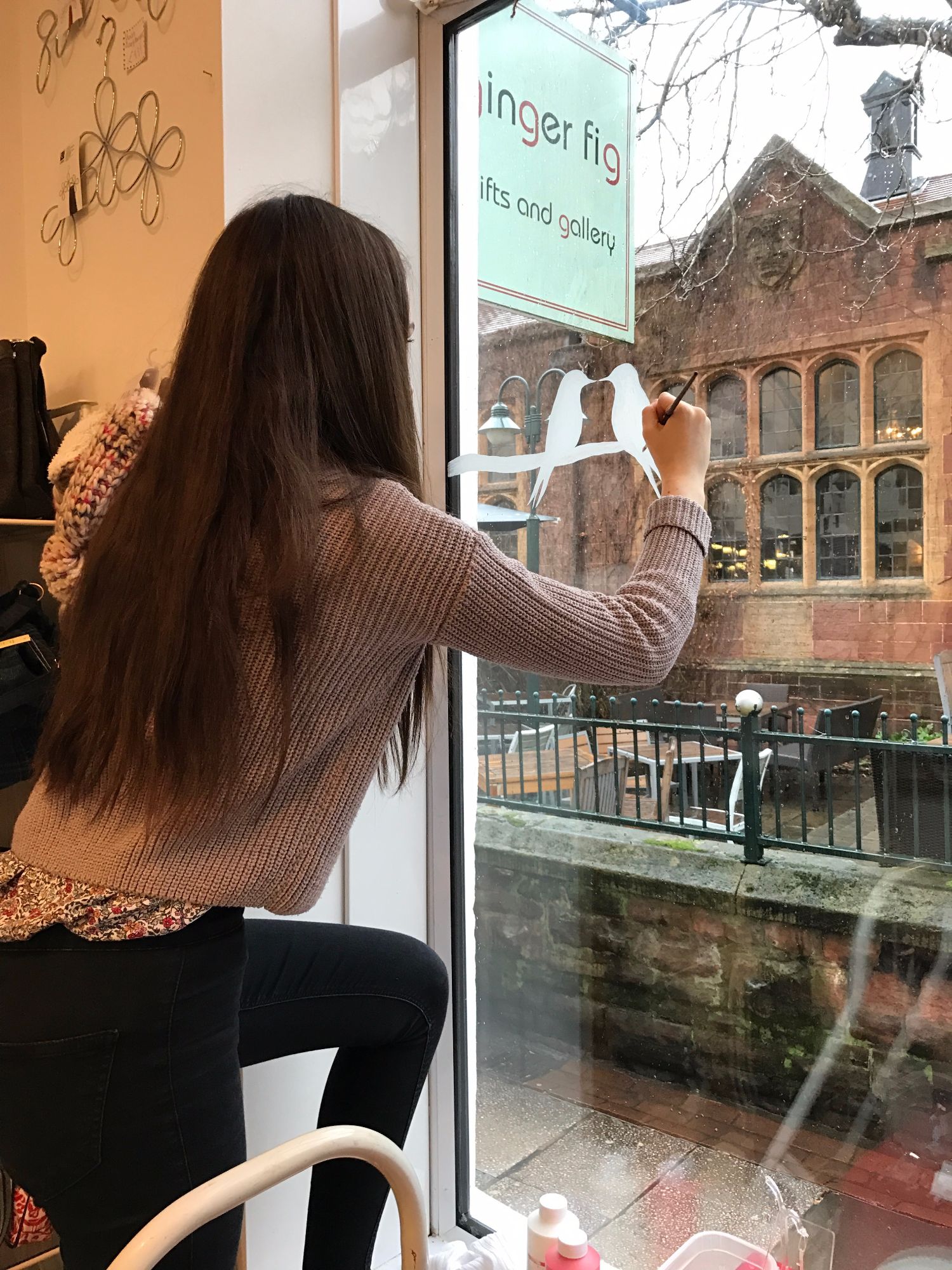 Molly was our in-house art student, loves chocolate and dancing and working at Ginger Fig at the weekends.